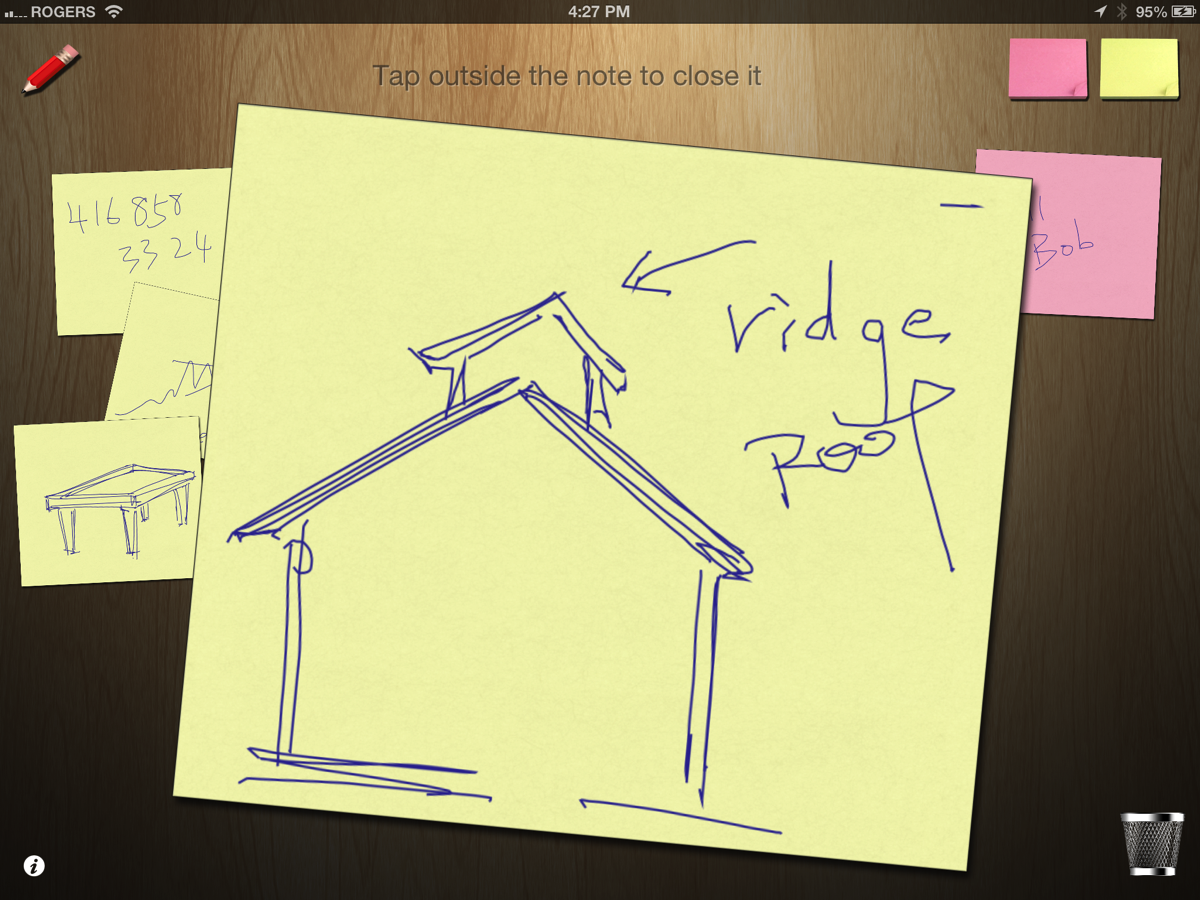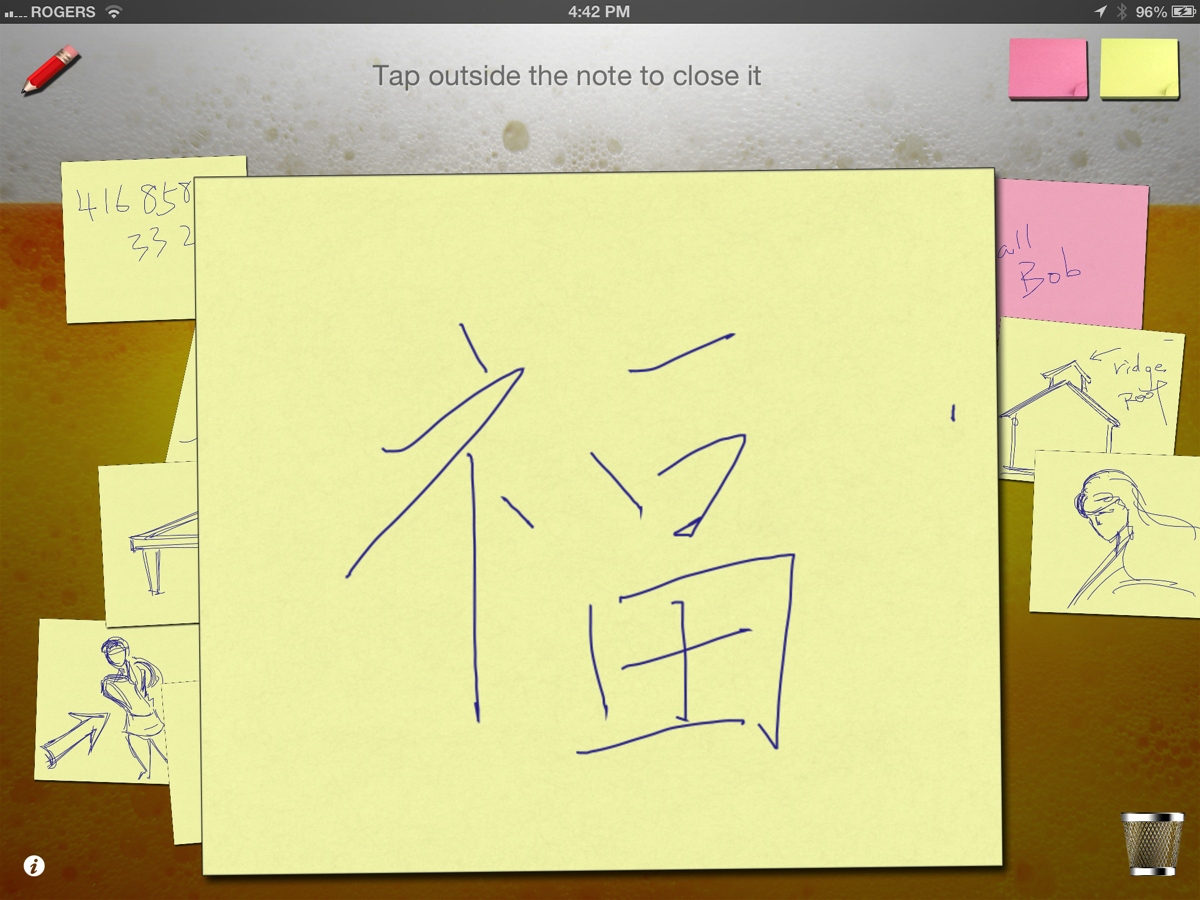 Draw it, stick it and remember it!

With Skim Notes your bulletin board is at your fingertips. You can create notes on note paper and use your fingertip as a pen to quickly record important memos, reminders and numbers in a flash. When you're finished writing, simply minimize the note and "stick it" on your bulletin board to place it in your memory. By containing notes on one screen, your note will always be easy to spot and access and therefore, easy to remember. Notes can be erased by dragging and dropping them into the trash can.

You can change the default background to one of several pre-made backdrops like a bulletin board, desk top, cork board or fun novelty backdrops like beer or an underwater scene. Keep important notes at hand with this easy to use app!

* Simple and easy to use.
* See all of your notes in one glance.
* Change backgrounds to suite your tone.
* Supports Retina display.
Scroll