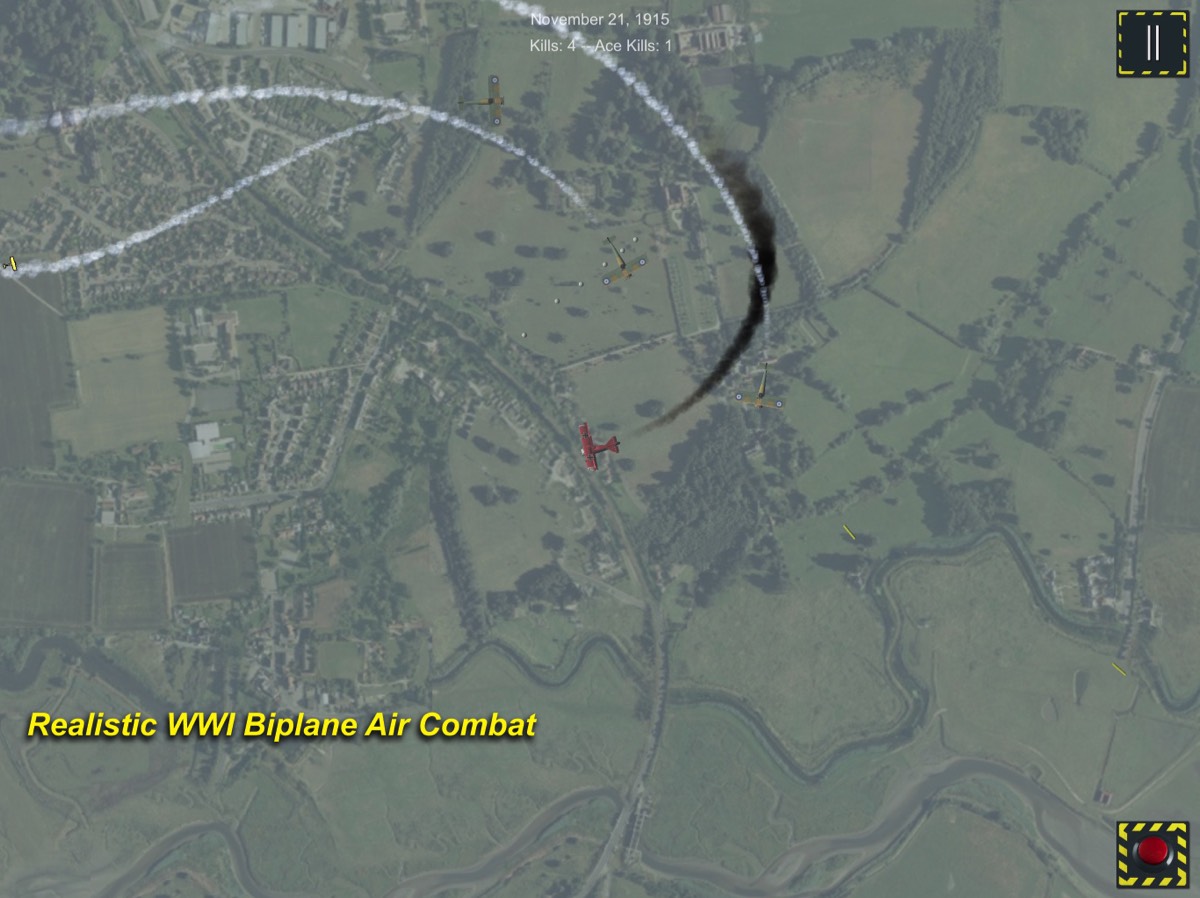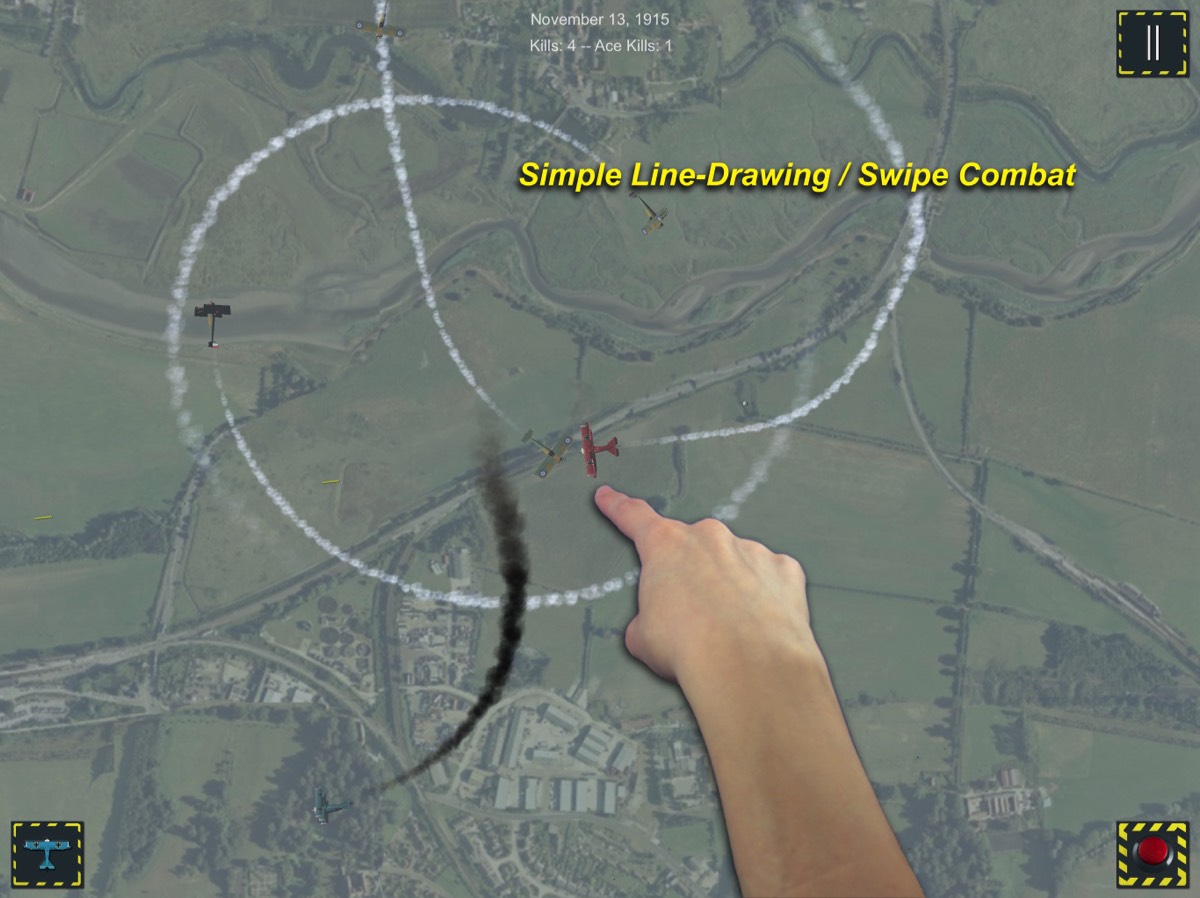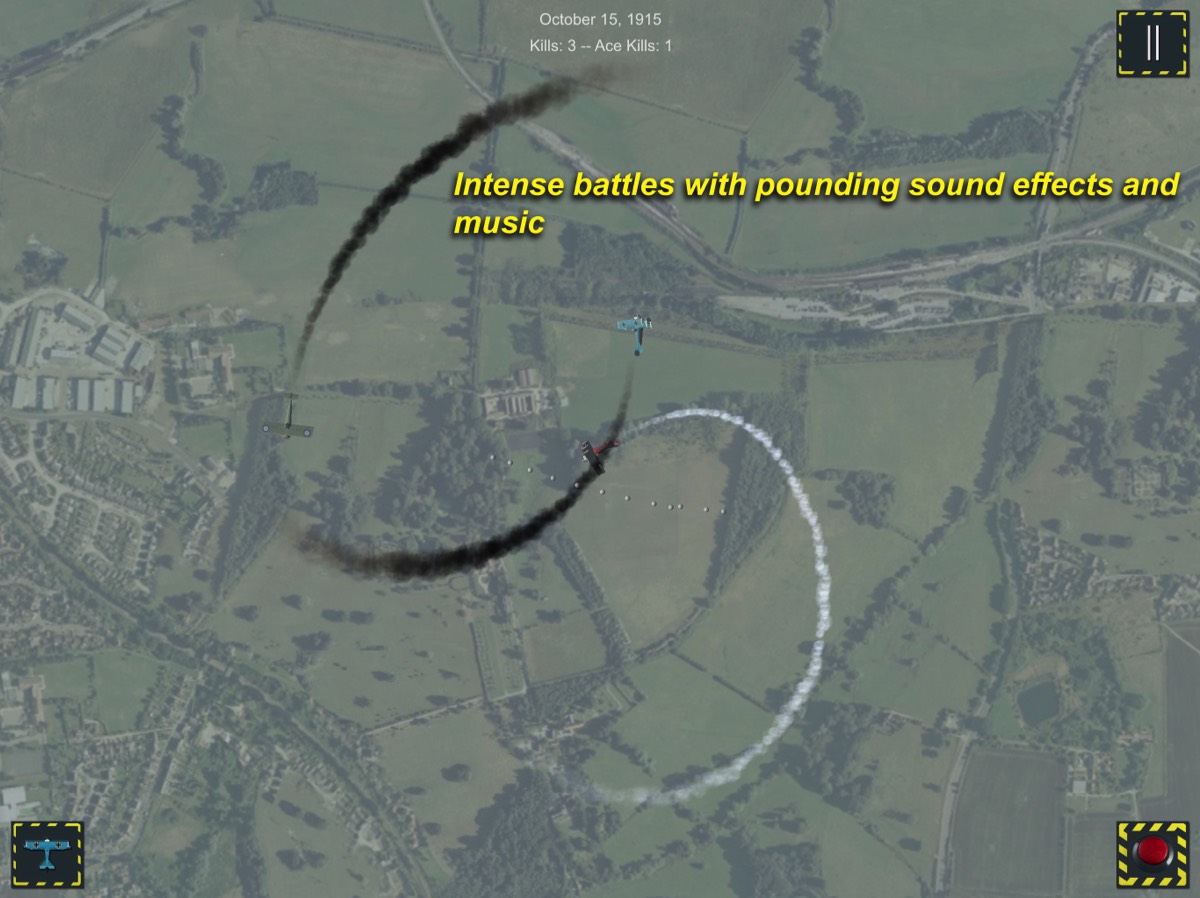 Biplane Commander

Released: Dec-09-2015
Number of Players: 1
Genre: Arcade/Simulation
Platform: iPad / iPhone


Status:

Offline for Update



Experience the First World War from the skies in Biplane Commander! Control your plane with the touch of your finger as you guide it through battle using line drawing. Face off against enemy war planes including ace pilots. In your mission you'll be aided by a wingman that you can set to follow your lead or set off on his own to attack oncoming enemy planes. As you fly and fight, time passes. The game encompasses the timeline of the First World War and will end on November 11th, 1918. Can you and your wingman survive the war? How many enemy planes can you overcome? Set your path and show the enemy the power of your machine guns!

Features:
- The line drawing interface allows for simple interactivity as you attempt to dodge enemy fire and shoot down the enemy.
- Watch the airplane move dynamically and smoothly to follow the path that you have drawn.
- The war comes to life as you fly biplanes from the WWI era.
- Prepare to fight against ace pilots in uniquely coloured airplanes who will prove challenging to destroy.
- Fight alongside your wingman who you can command. Either have him follow you or allow your wingman to fly off and engage the enemy at will.
- Your score is the accumulation of the number of standard planes and ace planes that you have shot down.
- Game Center integration offers game achievements such as achievements for shooting down ace pilots and even surviving without destroying a single enemy airplane.
- Follow the timeline of the war and see how long you can survive. Will you make it through WWI?