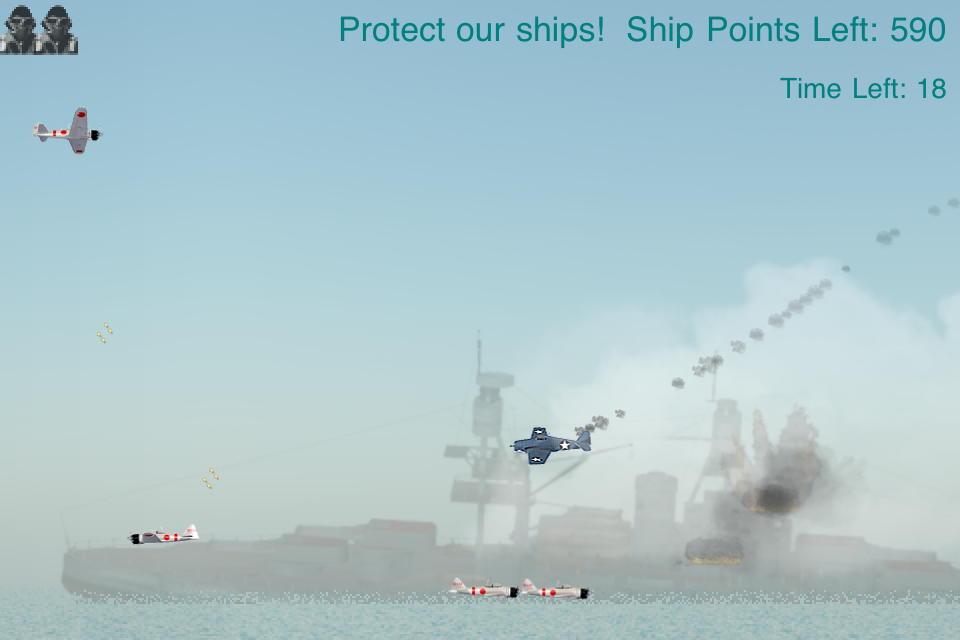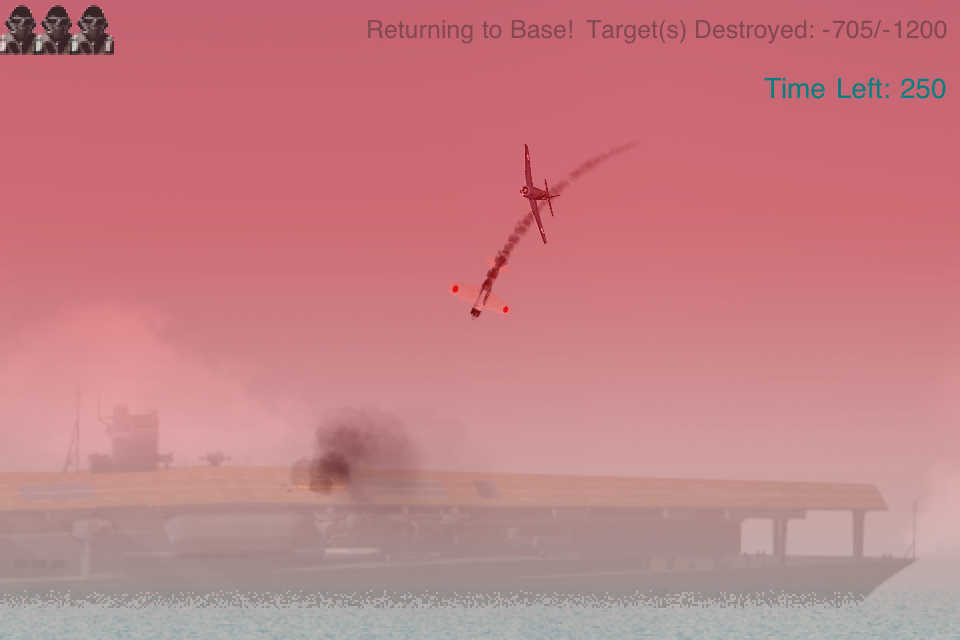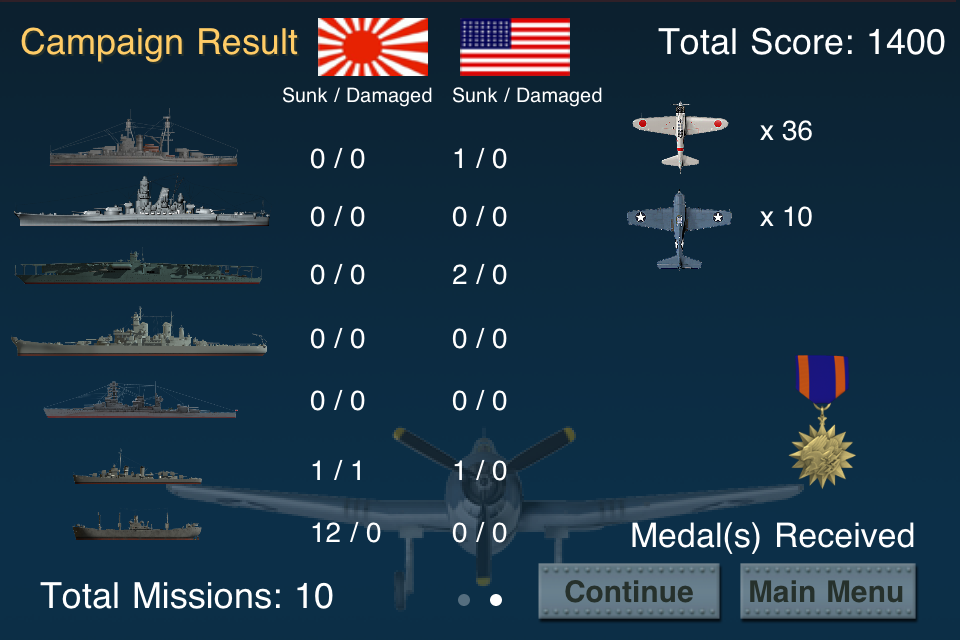 1942 Pacific Commander
Released: Feb-21-2011
Number of Players: 1
Genre: Simulation/Arcade
Platform: iPhone
Status:
Offline for Update

Take the pilot's seat of a F6F-3 Hellcat and prepare to enter the heat of WWII and face off against the forces of Imperial Japan. In 1942 Pacific Commander, you play an American pilot charged with defending American naval forces in such battles as the attack on Pearl Harbour. You must also take on offensive missions and bomb Imperial Japan's naval ships. Take command of the skies and defend our precious fleet so we can put an end to this war!


- Starting from Pearl Harbour, through the Coral Sea, to the Solomons and finally to the sinking of the Battleship Yamato, players will experience 12 exciting historically based missions as you protect fleets of American ships and bomb the invading Japanese naval forces.
- Use machine guns to defend against attacking fighter planes and drop bombs to sink enemy ships.
- Control the plane by tilting the screen to change direction, tap on the right side of the screen to fire machine guns, press the bomb button to drop a bomb and touch the left side of the screen to change the plane's altitude.
- Play as a F6F-3 Hellcat as you face Japanese Zero fighters and a myriad of Japanese naval ships including battleships, destroyers, carriers, supply ships and the infamous Battleship Yamato.
- Environmental effects have been incorporated into several missions that include fog effects, a sunset and changing lighting conditions.
- Realistic sound effects such as the blast of a machine gun and the splash of a plane crash landing into the water give you a feeling of being part of the battle. Take command of your plane and prepare to enter the Pacific theatre to leave your mark on history!
Scroll