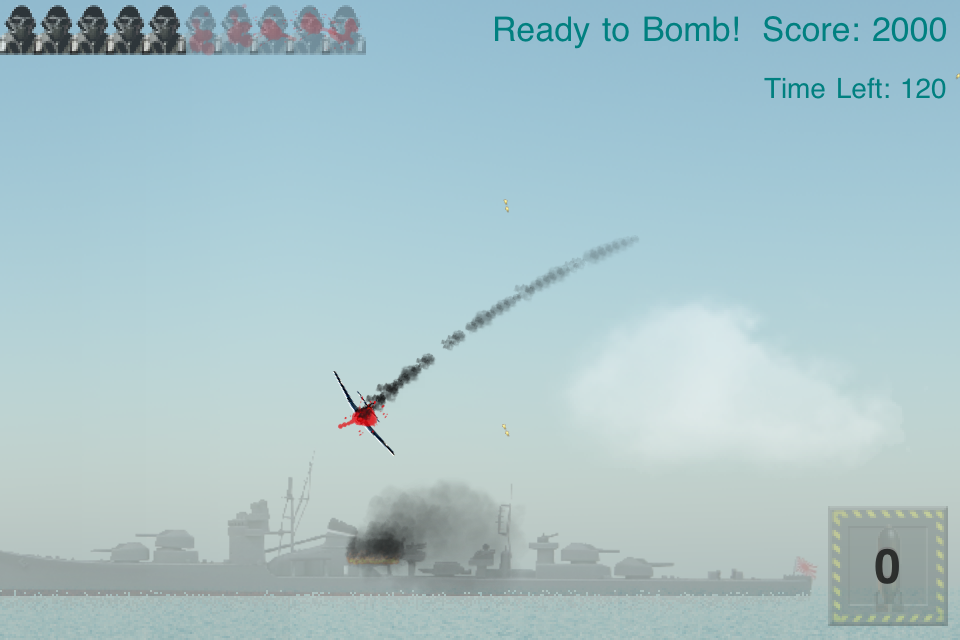 Yamato - Final Assault
Released: Jun-24-2011
Number of Players: 1
Genre: Simulator/Arcade
Platform: iPhone
Status:
Offline for Update

Man your battle stations! Yamato - Final Assault portrays the actions of the fateful Operation Ten-Go on April 7, 1945 when the Yamato fleet was dispatched to attempt to take Okinawa back from the control of the American military. In this simulator/action game, you take the role of either a captain of one of 10 ships that were part of the Japanese fleet including the infamous Battleship Yamato and the Cruiser Yahagi or as a pilot of an American F6F-3 Hellcat bombing the incoming Japanese ships. With easy to follow controls and historical facts to expand your knowledge about this battle and the Japanese ships involved, Yamato - Final Assault will take you on an epic historical journey.

Features:

- Play from different perspectives of the mission to relive the history of that day in two thrilling campaigns.
- In the American campaign, pilot F6F-3 Hellcats in a series of waves against the Japanese fleet to see how many ships you can sink.
- In the Japanese campaign, control the guns of individual ships in each timed mission to try to survive the American assault.
- Also included in the Japanese campaign is a final kamikaze strike mission in which you pilot Japanese Zero fighters targeting American ships in the waters around Okinawa.
- Touch and drag your finger on screen to fire manually fired machine guns while playing as one of the Japanese ships.
- While controlling a F6F-3 Hellcat, tilt the screen to change direction, tap on the right side of the screen to fire machine guns, press the bomb button to drop a bomb and touch the left side of the screen to change the plane's altitude.
- Realistic sound effects add life to the action and a thrilling orchestrated background piece creates intense emotion when facing the mission in which the Battleship Yamato fights to stay afloat.
- Models of the Destroyers the Fuyuzuki, Yukikaze, Hatsushimo, Suzutsuki, Isokaze, Asashimo, Kasumi and Hamakaze, the Cruiser Yahagi and the Battleship Yamato have all been rendered for historical accuracy.
- A section detailing facts about Operation Ten-Go has also been included which incorporates a timeline of the mission, the consequences of the operation, an explanation of kamikaze strikes and much more.
- A gallery section provides data and brief summaries about all 10 Japanese ships involved in the mission.
- Bring the history of April 7, 1945 to life today by playing Yamato - Final Assault!
Scroll