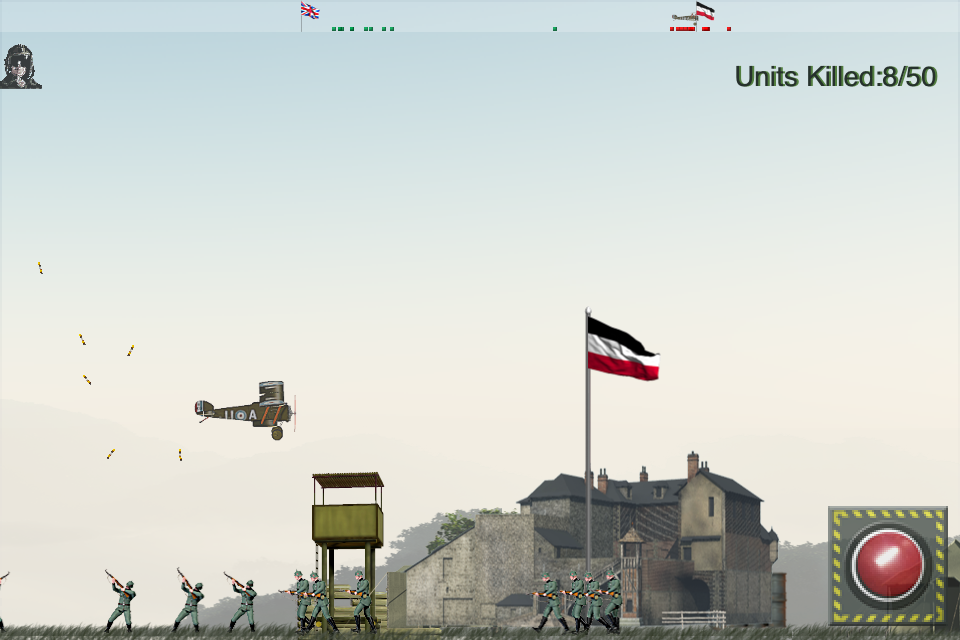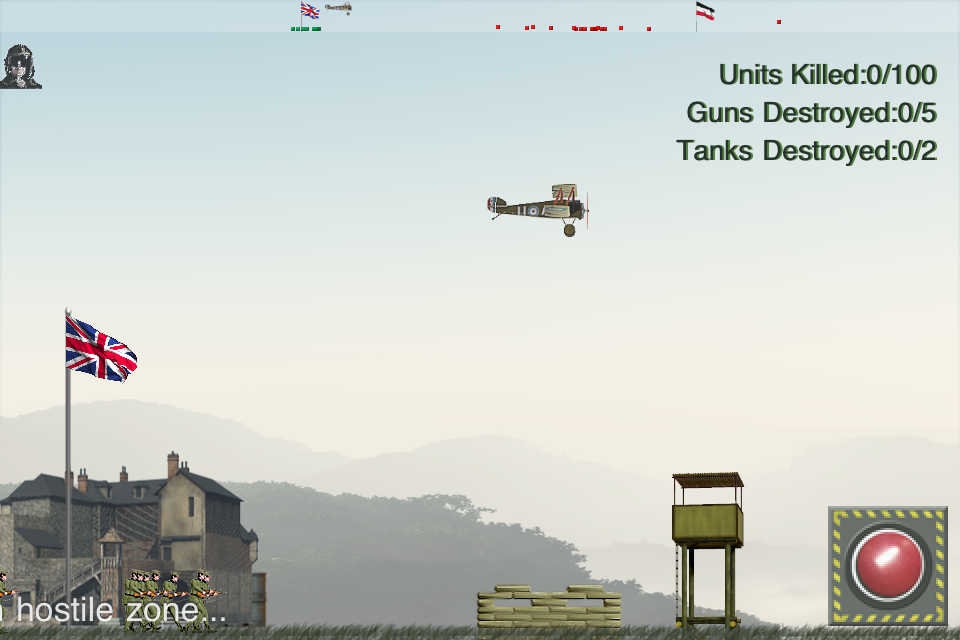 WWI - Sky Commander
Released: Oct-12-2011
Number of Players: 1
Genre: Arcade/Strategy
Platform: iPhone
Status:
Offline for Update

Take to the skies! Pilot a WWI fighter plane during the intensity of the war as you fight for the British cause. Fly over enemy bases in a series of missions that include photographing targets, destroying enemy troops and Howitzer guns and disabling supply trucks to prevent a takeover of the British base. Drop bombs and fire machine guns to control the skies and prove you're a master pilot!

Features:

- In a series of daring missions in which you control a British fighter plane, fly over German bases to eliminate targets, perform reconnaissance and eventually take over the main German base.
- Missions offer variety as opponents include German tanks, ground troops, Fokker Dr 1s and Howitzer guns.
- To control your plane, tilt the screen to change direction, tap on the right side of the screen to fire machine guns, press the bomb button to drop a bomb and touch the left side of the screen to change the plane's altitude.
- Provide backup to your ground troops by clearing a path for them and taking out groups of enemy units with your bombs.
- Watch out for enemy fire! You only have one plane per mission so watch your flank.
- Feel the intensity of the battles as realistic sound clips and lush graphics bring the action of WWI to life.
- A handy mini map at the top of the screen indicates your location and the location of British troops and German opponents and flags represent who controls what base making navigating the game simple.
- Take to the skies with a wingman for a thrilling aerial battle and in the final epic fight, capture the enemy base and decimate their forces to save the day and prove your skills in battle!
Scroll