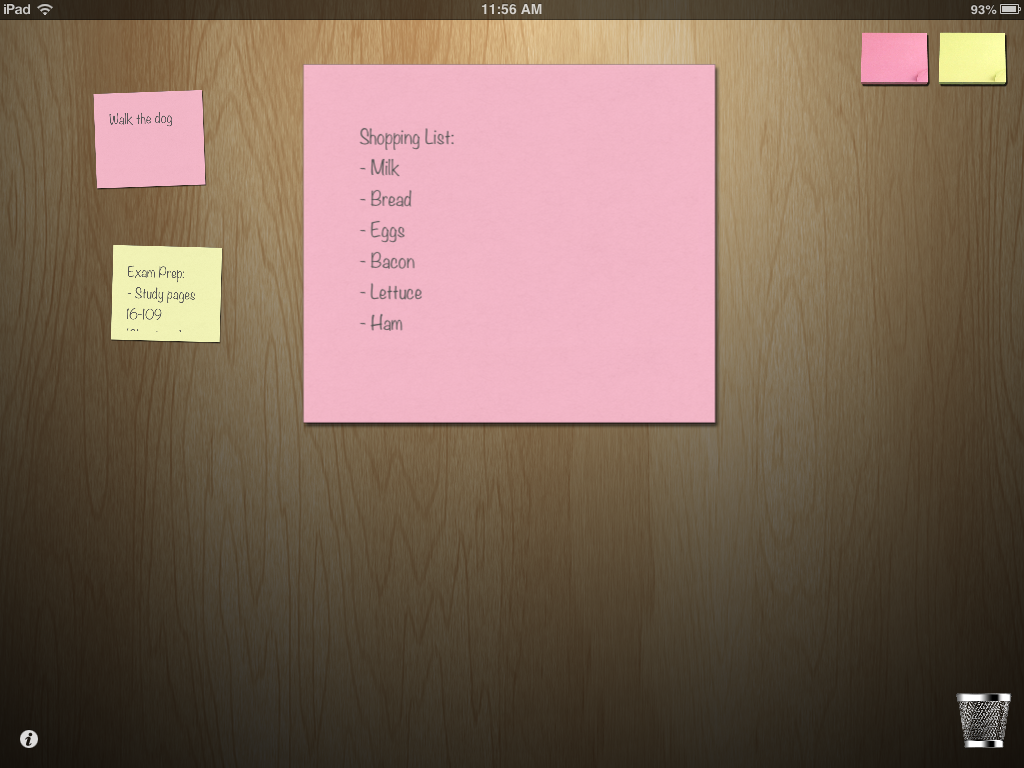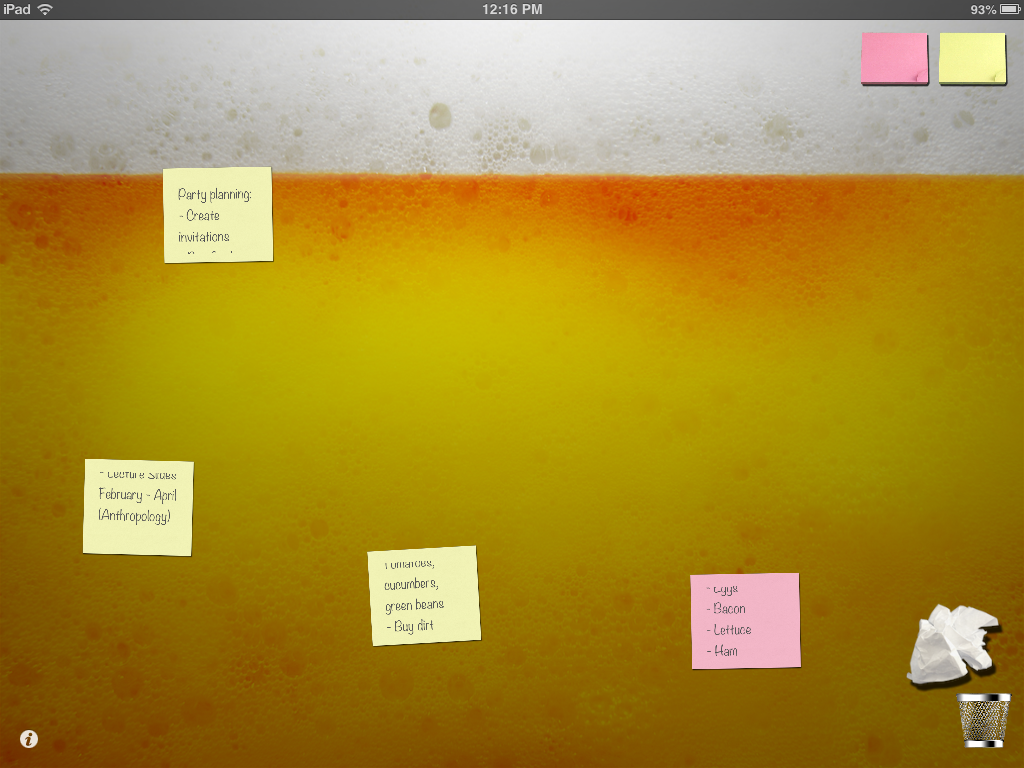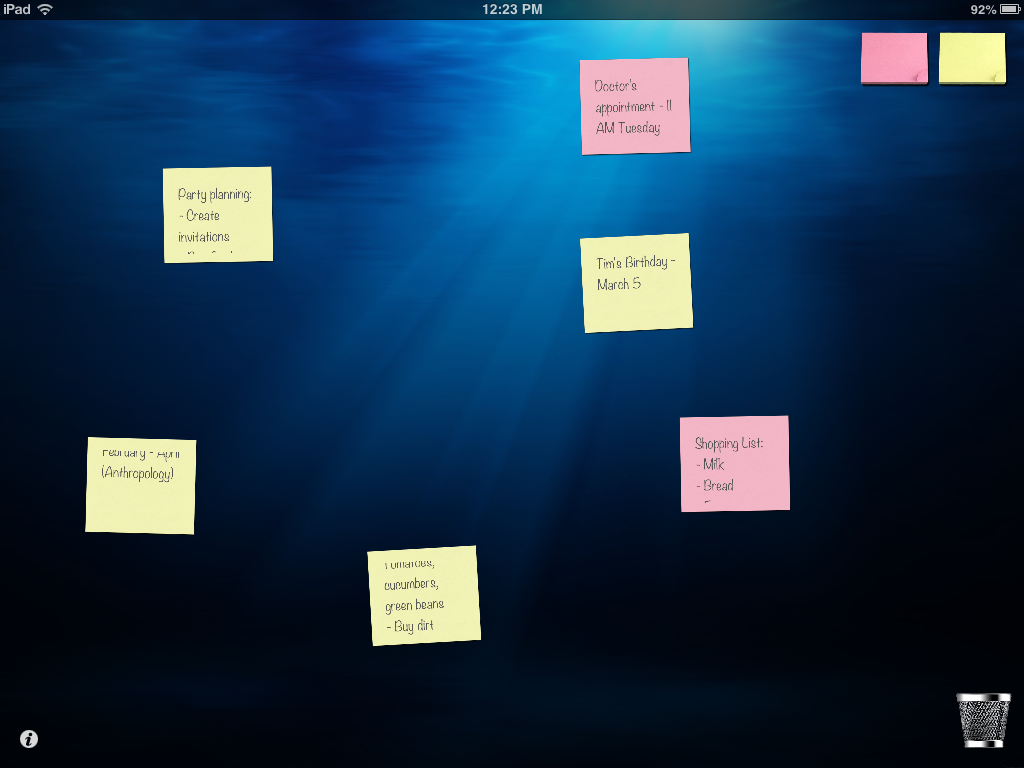 Put your notes where you can see them!

Put Notes is your own personal bulletin board. It provides you with a visual way to organize important reminders, to-do lists and quick notes while you're on the go. You can select from two different colours of note paper and write your text notes using the keyboard. When you finish writing a note you can then move it around the board to visually place the note in your memory. When minimized, you can still read a small version of the text in your note and you can drag and drop notes into the trash can to erase them.

You can change the default background to one of several pre-made backdrops like a bulletin board, desk top, cork board or fun novelty backdrops like beer or an underwater scene. Collecting your thoughts is a snap with this handy note app!

* Simple and easy to use.
* See all of your notes in one glance.
* Change backgrounds to suite your tone.
* Supports Retina display.
Scroll